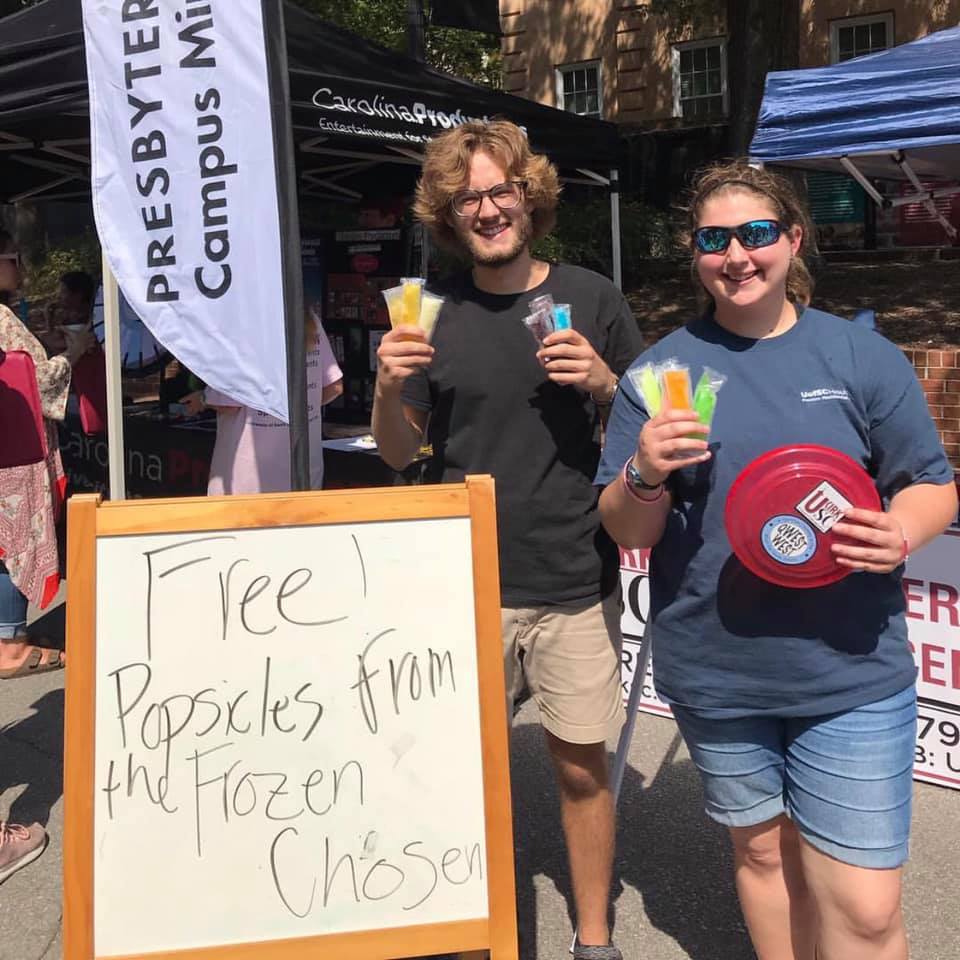 Dear New Student:
Welcome to college – be it USC, Columbia College, Midlands Tech, Benedict, or Allen – from UKirk SC! We would have wished you a warm welcome, but it is hot enough around here already this time of year!
We hope that your transition to college is going well. Like you, I am faced with many of the same transitions. My name is John Cook, and I am the UKirk SC Campus Minister. While I do have to preach and teach every now and then (more on this later), I will not have to endure the rigors of a new roommate, scheduling, classes, or exams; but, rest assured with the campus "congregation" changing each year, I am still right there with you in learning yet again a new community, campus, friends, and way of life!
Now that I have introduced myself, I want to introduce you to UKirk SC, or UKirk as it is known around campus. And although we do have a UKirk Presbyterian Student Center where UKirk gathers at 1702 Greene Street (near the USC campus), don't get us confused with the PSC (Physical Science Center) – different building, different rocks. UKirk is a community of students of different faith traditions that come together to share our faith journey through Christian fellowship, fun service, worship, and witness. By encouraging an open exchange of ideas, we strive to be a Christian community in which we support each other in our lives: rejoice together, laugh together, have fun together, grow in faith together, and praise God together.
So UKirk is a group and a place to be that does indeed want to warmly welcome you to campus and college life. We have a lot of great activities going on each week from Worship Sundays,  to Mission Tuesdays, to UKirk Wednesdays, to Men's Bible Study and WomenSpace, to our weekly Mission project, and finally to impromptu weekend fellowship and mission events. So come on over and join us, we would like to meet you!
Looking forward to seeing you around campus and at UKirk!
Peace,
John R. Cook
UKirk Campus Minister
2020 Welcome Week is just around the corner!
If you'd like to learn more about our Campus Minister, and what to pack for college, check out this blog post: You Are What You Pack